Get CPR Certified with
CPR Certification Las Vegas
CPR Certification Las Vegas provides the best Las Vegas BLS CPR Certification from an American Heart Association Certified Training Site. Book an AHA BLS CPR class today.
CPR Classes
CPR + First Aid Classes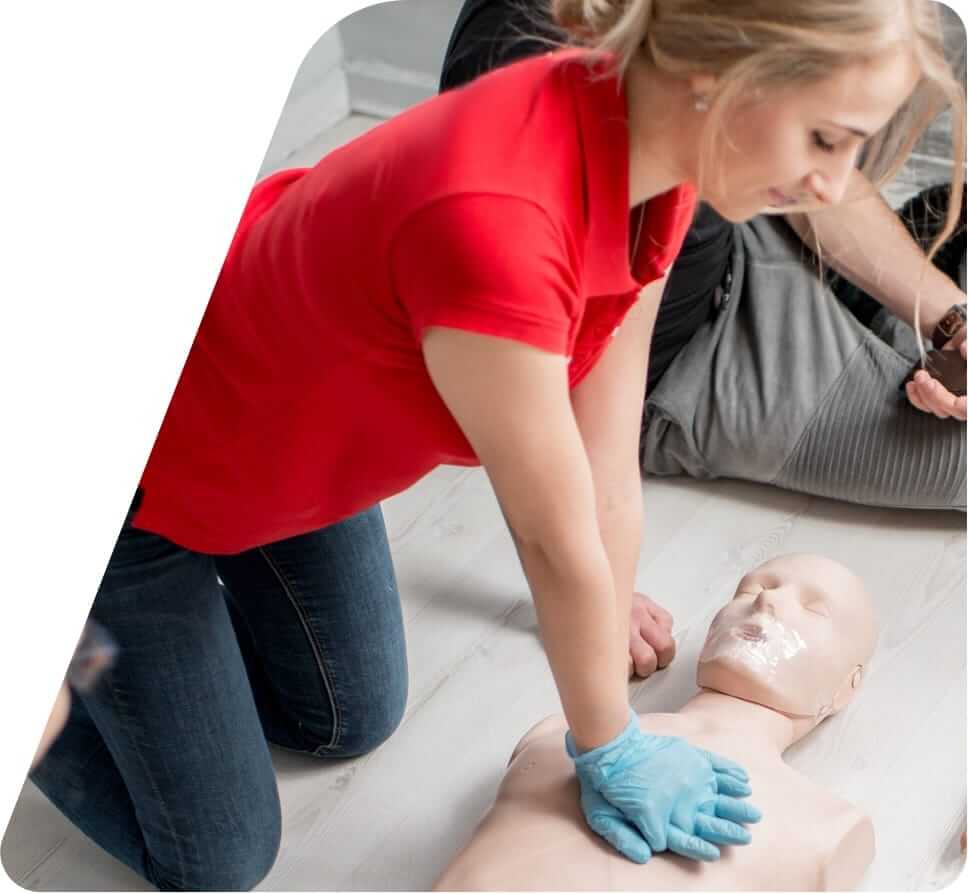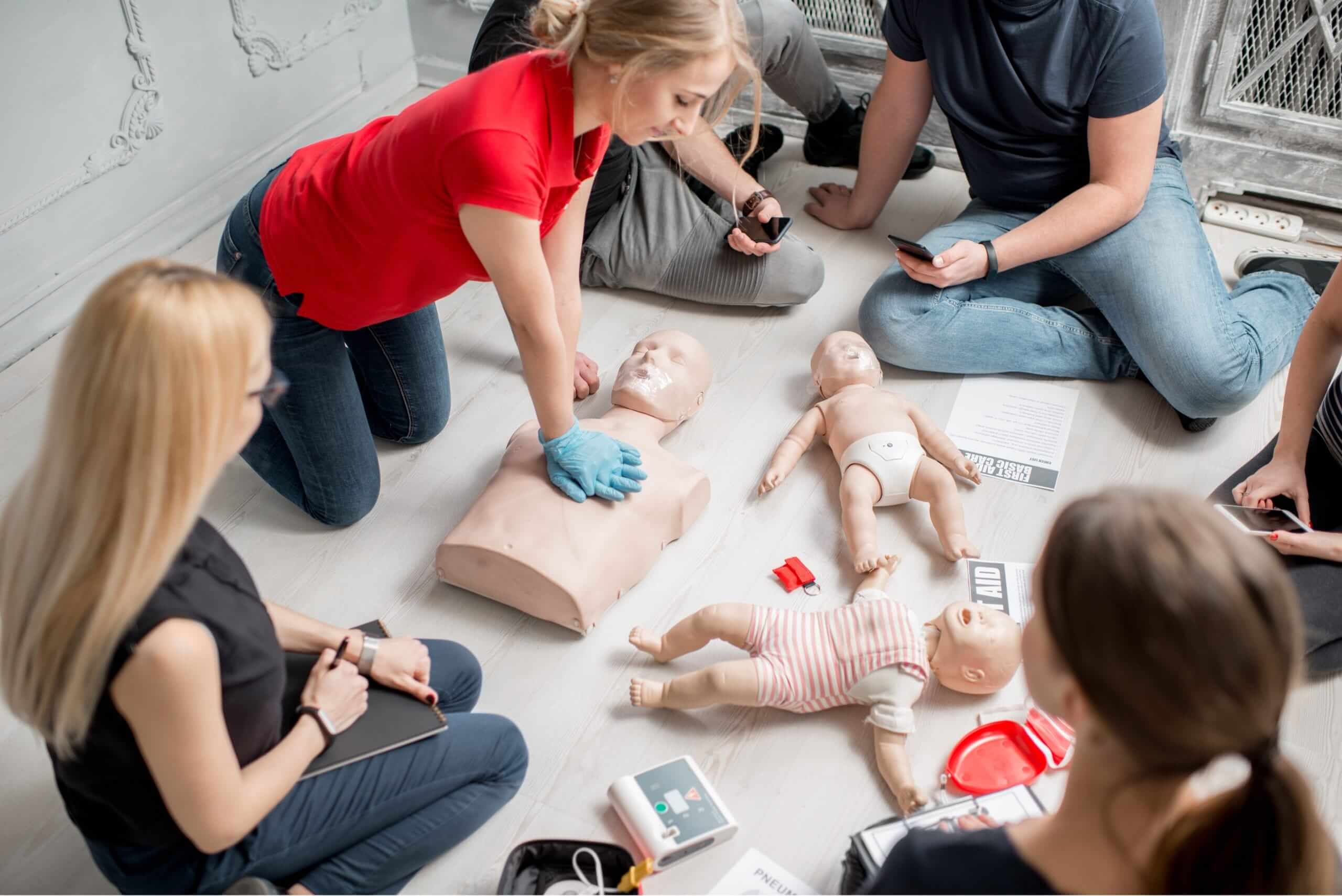 Same Day
CPR

Certification Card
Top Rated American Heart Association AHA BLS CPR Classes in Las Vegas, NV
CPR Certification Las Vegas brings the finest CPR and BLS certification to the Las Vegas area so that the community can be safer and more equipped for emergencies. We supply American Heart Association (AHA) classes for North Las Vegas, Winchester, Sunrise Manor, Paradise, Spring Valley, Henderson, Boulder City, and Pahrump. Our team covers Basic Life Support (BLS), Healthcare Provider CPR, and Automated External Defibrillator (AED) use. We aim to see as many people equipped with this life-saving training as possible!
BLS CPR & AED Classes
$59.95
American Heart Association AHA BLS CPR and AED Certification
We deliver the finest American Heart Association CPR classes with dedicated CPR trainers. Our crew has trained over 100,000+ people across the country with an easy one-day training, testing, and certification process.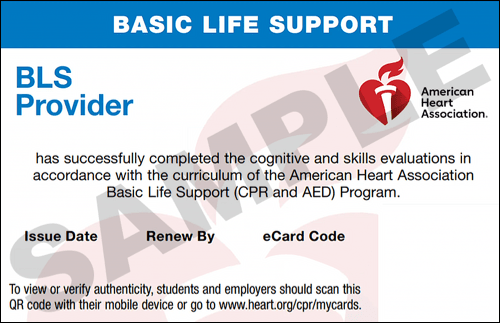 BLS CPR, AED + First Aid Classes
$79.95
American Heart Association AHA BLS CPR and AED Certification & First Aid Certification
In an emergency, every second counts. Here at CPR Certification Las Vegas, we understand how important those seconds are to the individuals facing a crisis. We supply First Aid and CPR courses that are made to help you gain the skills and confidence needed to help in any emergency.

CPR Certification Las Vegas Locations
Las Vegas's Best CPR Certification
Know CPR. Make a difference. Save a life.
There's never been a better time to become an expert in cardiopulmonary resuscitation. Thousands of lives could be saved every year if more people decided not just for themselves but on behalf of other members of their family or group! CPR Certification Las Vegas delivers CPR classes on-site for your company (medium to large-sized) or at our training facilities. Our qualified specialists are prepared to share the knowledge and skill to use your BLS CPR skills confidently.
What is CPR?
CPR, medically known as Cardiopulmonary Resuscitation, is training that utilizes rescue breaths and chest compressions to restore unassisted breathing and a heartbeat to an individual who suffered from cardiac arrest due to an accident, heart event, or stroke.
What to Expect in Your CPR Course
After being certified through our CPR AED certification CPR program, you can move into action when it matters most. You'll be confident in administering chest compressions and rescue breaths, finding the pulse, satisfying the seven steps of CPR, and ultimately restoring unassisted breathing to the hurt individual. You will be trained to work with infants, children, and adults with the highest-quality American Heart Association CPR and BLS certification across the United States.
CPR Certification Las Vegas is accepted by all employers and organizations, including —
Nurses, RNs, and CNAs
Hospitals
EMT/Paramedic Companies
Home Health Aides
Nursing Schools, and All Other College Programs
Nonprofits like the Boy and Girl Scouts of America
Firefighting and Other Municipalities
Personal Training Facilities and Gyms
Daycare and Other Caretakers Schools (Private and Public)
Hospitality Industry
Construction Sites
Why Train With Us?
There are many benefits when it comes to training with us. Here are a few of them —
We supply live-training classes that include hands-on experience in smaller group sizes.
Our classes deliver the most widely accredited CPR certification nationwide.
You receive your AHA-certified BLS CPR card and your CPR Certification Las Vegas First Aid card the day you train and test.
FAQS
How do I complete the CPR AED Certification CPR Training?
You will be able to enjoy all the benefits of being CPR certified with just one day's worth of training. We provide everything you need for success, including instructor-led classes, skill checks, and testing. We do not require any class prep before you arrive. Our program contains all the necessary instructor-led training, skills check, and testing making sure your card is AHA BLS CPR and AED Healthcare Provider certified.
How much does it cost to become certified?
Our CPR classes cost $59.95.
Our First Aid + CPR class costs $79.95.
Our program will include your training, skills check-off, test, and certification card, with never any hidden fees or additional costs.
When will my certification expire?
To stay in compliance with OSHA and the AHA you must renew your CPR certification every two years. This keeps your skills and knowledge up-to-date so you can continue saving lives!
How can I renew my CPR certification?
Our classes can be used for your first certification or renewal — sign up today to start saving lives.
Can anyone take these courses?
Everyone is welcome to train with us! We have no requirements when it comes to attending our classes.
What do I have to do to earn the CPR certification?
To receive your CPR certification, you must attend the in-person training, complete a skills check, and pass a written exam.
How long do the CPR classes last?
Class times are approximately 3 hrs.